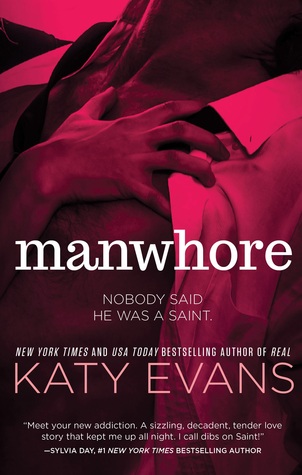 Is it possible to expose Chicago's hottest player—without getting played?
This is the story I've been waiting for all my life, and its name is Malcolm Kyle Preston Logan Saint. Don't be fooled by that last name though. There's nothing holy about the man except the hell his parties raise. The hottest entrepreneur Chicago has ever known, he's a man's man with too much money to spend and too many women vying for his attention.
Mysterious. Privileged. Legendary. His entire life he's been surrounded by the press as they dig for tidbits to see if his fairytale life is for real or all mirrors and social media lies. Since he hit the scene, his secrets have been his and his alone to keep. And that's where I come in.
Assigned to investigate Saint and reveal his elusive personality, I'm determined to make him the story that will change my career.
But I never imagined he would change my life. Bit by bit, I start to wonder if I'm the one discovering him...or if he's uncovering me.
What happens when the man they call Saint, makes you want to sin?
5 Stars
This is a very enjoyable read. I loved it. I loved Katy Evans' Real series, so I jumped at the chance for an advance copy of Manwhore from the publisher via netgalley. The Drew Barrymore movie "Never Been Kissed" popped into my head a few times while reading this book. That's not a bad thing, it's one of my favorite movies and now I have to watch it today. The stories aren't the same, there are just some similarities. And this read is definitely not PG13.
Rachel Livingstone is a 23 year old journalist. She writes columns for Edge. Edge is on the verge of going under though. They need to nail a huge story. Rachel gets tasked with the job. Write an expose on Malcolm Saint. But she needs to do anything she can to find out all of his secrets, that the media doesn't already know.
Malcolm Kyle Preston Logan Saint.
This is what is known about him.
But what happens when Rachel discovers what he really is?
Falling for him wasn't in the plan and it changes everything for her! She is being pulled in so many different directions...the story, her job, Gina (her best friend), her dreams, and loving Malcolm.
"I met a powerful man and I've learned that just because you can do something doesn't mean it's right. Saint could do a million things with his power. He doesn't. He uses it to prod others to action, I've watched him do it. He's not the villain here. He gives as good as he gets. He's used in the same way he uses. That's what I call a trade. He's not all Saint, but he's not all sinner."
After getting to know him, he really isn't what I listed earlier. And Rachel knows it.
I really liked the growth in both Malcolm and Rachel. They brought each others walls down.
But what happens when Rachel is exposed? And her secret comes out.
I wanted to slap her friend Gina, at first she came across as a loving, caring friend. But later in the book, she seems bitter and jealous.
This does end in a cliffhanger.
I can't wait for the next one!