Release November 25th, 2014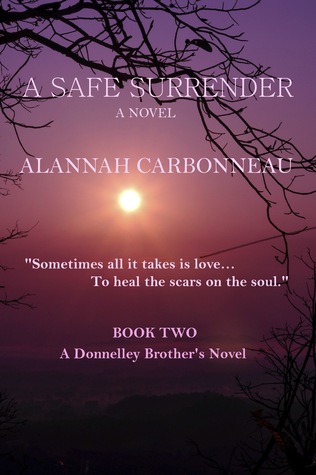 Blurb
"Sometimes all it takes is love…to heal the scars on the soul."

Kamilla's life has been filled with pain, heartache, and loneliness for as long as she can remember. After losing her mother to a cruel twist of fate, she was placed into the cold clutches of the foster system only to be saved by a whole new kind of nightmare. Ever since she was fifteen, Kamilla had known only Rhett. She knew his quirks, his anger, his impatience, and even the agony of his quick fist. There was no anguish the world had neglected to lay upon her innocent soul – no pain she wasn't strong enough to shoulder, until Rhett crossed a line that cannot be uncrossed.

Desperate to find peace, safety, and security, Kami runs away. Driving deep into the Alberta Rocky Mountains, she finds sanctuary in not only the Donnelley Ranch…but in Kyle Donnelley.

As a beautiful friendship blooms between Kami and Kyle, Kami finds herself surrendering to all that he is. The strength in his kindness heals her. The truth in his declaration gives her something pure to believe in. The patience he employs proves to her she can trust in goodness once again. As Kyle teaches Kami every day that the world holds not only shadows and pain, but light and caresses, she finds herself surrendering her heart to him in a surrender the like she's never before known. A safe surrender.
Tonya's Review
5 stars
I am hooked on this series now! I love the Donnelley brothers, and their mom Gracie, the match maker. I can't wait to see Collin get matched up by his mom!
With that said. Just like in the first book, I love the characters in this one as well. Kamilla "Kami", has been through so much. Her mom murdered when she was 11, then put in the foster system. Toxic love, where she was beat and raped, before she finally knew she had to leave him before he killed her.
She needed that push, she had no where to go. That's where her bestfriend, Ember, comes in. She's gone out to the ranch every summer and saw that they were hiring new staff, no experience needed. The perfect break for her to get away. And that she did. Little did she know, she would actually find her soul mate there. Gracie knew right away though. Man, I love that woman!
Kyle is a lot like Logan. He is quiet, almost shy. But when he first sees Kami, he's a goner. He's such a caring, loving, good man. He doesn't push Kami for her story. He knows that she was hurt badly, by her ex though.
"Love, in its true form, is so much more than most know or believe it to be. Love is patient and kind. Love is gentle and soothing. Love builds you higher and never fails to offer strength when needed."
It takes Kami awhile before she realizes this. She doesn't think she deserves someone like Kyle. He does everything he can to show her that she does though. I did find it funny, how he "held" out on her until they were married. Most men, wouldn't have been able to say no like he did lol.
Links